Employment
We take pride in the work we do and the manner in which it is completed. Would you like to join our team? We are always looking for quality employees.
Contact us today!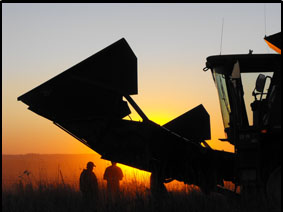 LUBBERS FARMS, Inc employee requirements:

A desire to do a good job and take pride in what you do.


Have the willingness to learn and take instructions.


An exceptional work ethic.


Good work habits and ability to practice safety 110%.


Skills that include patience, self motivation, cooperation, teamwork and dedication.





LUBBERS FARMS, Inc provides an excellent opportunity for employment.  We are always searching for dedicated, reliable, and qualified employees to join our team.  We provide our employees with a great opportunity to learn about progressive agriculture. Our employees learn and enhance their skills in our fast paced environment in their experience with us. We proudly offer our employees a chance to grow and prosper as we do.

We like to choose employees that will take this responsibility as seriously as we do. While working with us, you have the opportunity to operate top of the line equipment on many different farms. You will meet and work with like-minded people from across the country and from around the world.

LUBBERS FARMS, Inc. takes pride in a job well done.
This is what we expect from our employees. If you have good work habits, are self motivated, dependable, not afraid of hard work and would enjoy working with a team-oriented family business, then we may be the employment opportunity for you.